Lake Mary Cosmetic and Implant Dentistry
Greetings From Your Team at Lake Mary Cosmetic and Implant Dentistry!
Comfort, convenience, and compassion are the hallmarks of Lake Mary Cosmetic and Implant Dentistry.
Our skilled dentists can treat almost every issue for patients of all ages, no matter how big or small.
Dr. Fabrizio Amador, DMD
Born in Los Angeles and raised in Miami, Dr. Amador is a passionate dentist specializing in general, cosmetic, restorative, and implant dentistry. He first completed five years of dental school in Ecuador, where he received his DDS degree. When he moved back to the US, he attended dental school for a second time at Nova Southeastern University and received his DMD degree.
After school, Dr. Amador taught dental students as an adjunct faculty member at Nova Southeastern University. Teaching became one of his great passions during this time, and he carries over this experience by educating his patients on their oral health. He later completed an Advanced Education in General Dentistry residency in Florida and a General Practice Residency in Ohio, sharpening his skills in advanced and complex cases.
In his desire to learn more about dental implants, he completed an internship at the University of Louisville in Kentucky. Dr. Amador has diplomate status in the International Congress of Oral Implantologists, recognizing his extensive training in implantology. Dr. Amador's robust educational background and experience have provided him with an exceptional foundation on which to practice dentistry.
Dr. Amador's mission is to save and heal as many teeth as he can in order to maintain his patients' masticatory system and improve their quality of life. Whether he is mitigating pain or giving someone more confidence by enhancing their smile, he considers himself blessed to have the opportunity to practice dentistry as a living.
Dr. Kevin Bonn, DMD
With over 30 years of experience, Dr. Kevin Bonn is a trusted and highly respected dentist specializing in all types of dentistry, including general, cosmetic, restorative, and implant dentistry. Before becoming a dentist, he received a Bachelor of Science from the University of Kentucky in 1980. He continued on to the University of Louisville to earn his Doctorate of Dental Medicine in 1984. Through dentistry, Dr. Bonn has enjoyed connecting with his community and feels honored to have impacted numerous lives throughout his career. He loves witnessing changes in confidence and self-esteem when his patients' health and appearance are improved. Working with so many unique individuals keeps him invigorated and humbled.
Dr. Bonn knows that in order to provide the best services and treatments for his patients, he must always keep up to date with the latest methods and technologies through continuing education. Over the years, Dr. Bonn has completed continuums from the Dawson Center for Advanced Dentistry and the Seattle Institute for Advanced Dentistry. He is also a graduate and alumnus of the Pride Institute.
Locally, Dr. Bonn belongs to the Florida Academy of Cosmetic Dentistry, Florida Dental Association, Central Florida District Dental Association, Florida Association of Dental Practitioners, and Dental Society of Greater Orlando. He has been on the board of directors of the Dental Society of Greater Orlando since 2013 and is a board affiliate to the Florida Dental Association. He is also active in two local dental study groups.
Dr. Bonn and his wife Jill have lived in the area for 35 years and are grateful to have raised their two daughters in such a wonderful community. He has served as president of his church's parish council and men's club, sat on the board of the YMCA, and played an active role as a member of the Lake Mary Rotary Club and Sanford Breakfast Rotary Club. Dr. Bonn has donated time to Dentistry from the Heart, which provides free dental care to those in need. In 2011, he assisted in opening and operating the first dental clinic, Harvesttime International, in Northern Seminole County to serve those less fortunate. He has also been on mission trips to Mexico. Dr. Bonn is currently on the board of directions at the Non-Pareil Institute in Orlando. This organization supports education for young adults on the autistic spectrum to assist in future job skills.
In his spare time, Dr. Bonn likes weight training, aerobics, swimming, golfing, biking, and yoga. He is a lifelong fan of Kentucky football and basketball, as well as the Reds and Bengals.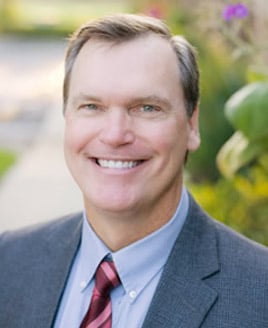 We Want Your Whole Family to Have a Healthy Smile!
Contact Us Today for Appointment
Flexible Payment Options For High-Quality Dental Care in Lake Mary
For your convenience, Lake Mary Cosmetic and Implant Dentistry accepts:
We do NOT accept HMO or Medicaid plans.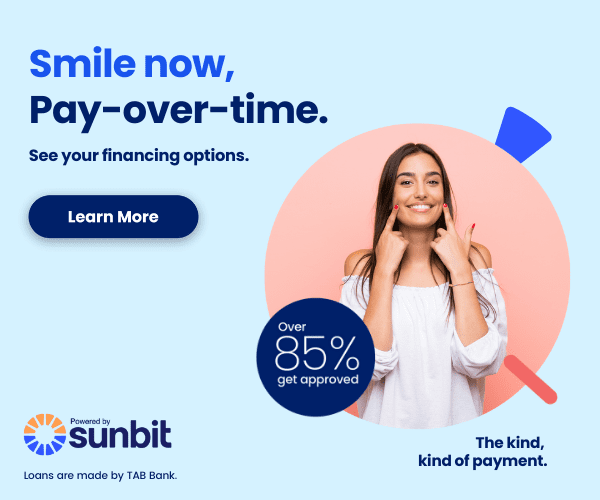 No Insurance? We Have You Covered.
See how simple and affordable better oral health can be!
Adult plans start as low as
Lake Mary Cosmetic and Implant Dentistry
Lake Mary Cosmetic and Implant Dentistry can meet a wide range of dental needs from family dentistry, cosmetic dentistry, implants, Invisalign®, orthodontic services, oral surgery, periodontal services and endodontic services. Patient comfort and care are our top priority, and we go to great lengths to provide a pleasant environment for you.
We accept a wide range of PPO dental insurance plans, cash, check and all major credit cards. We also offer a low-cost in-house discount plan to save you money on your dental care!
Lake Mary Cosmetic and Implant Dentistry serves Lake Mary, Heathrow, Longwood, Alaqua Lakes, Lake Monroe, Sanford, Valdez, Winter Springs, Orlando, And More!
Lake Mary Cosmetic and Implant Dentistry
570 Rinehart Rd #110
Lake Mary, FL 32746
Same-Day Appointments
Have a dental concern or emergency? We'll be happy to see you the same day.
Se Habla Español
Hours of Operation
Monday: 8am–4pm
Tuesday: 8am–4pm
Wednesday: 8am–4pm
Thursday: 7am–2pm
Friday: Closed
Saturday: Closed
Sunday: Closed