Lake Mary Cosmetic and Implant Dentistry
The Modern Solution for Teeth Replacement in Lake Mary
It is completely normal to lose teeth over time.
After all, our teeth experience extensive wear and tear in everyday life.
While it is common, many people feel embarrassed about their smiles when they've lost most or a full set of their teeth. They also feel uncomfortable speaking or eating their favorite foods.
If you want to regain your smile, All-on-4 dental implants may be the solution. They replace your entire upper or lower set of teeth with permanent and natural-looking prosthetic teeth. They're a great alternative to dentures!

We Want Your Whole Family to Have a Healthy Smile!
Contact Us Today for Appointment
With All-on-4 implants, we don't replace the lost individual teeth.
Your dentist inserts four titanium posts into your jawbone to act as anchors. They then attach a permanent prosthetic that looks and functions like your natural teeth.
An Efficient Treatment Option for Lost Teeth
All-on-4 gives you a full set of teeth without undergoing multiple surgeries to place a full set of implants.
After your initial consultation and approval of the treatment plan, we schedule your procedure.
A major benefit of All-on-4s is that we ordinarily can complete the preparations and implant placements in our office in just one appointment.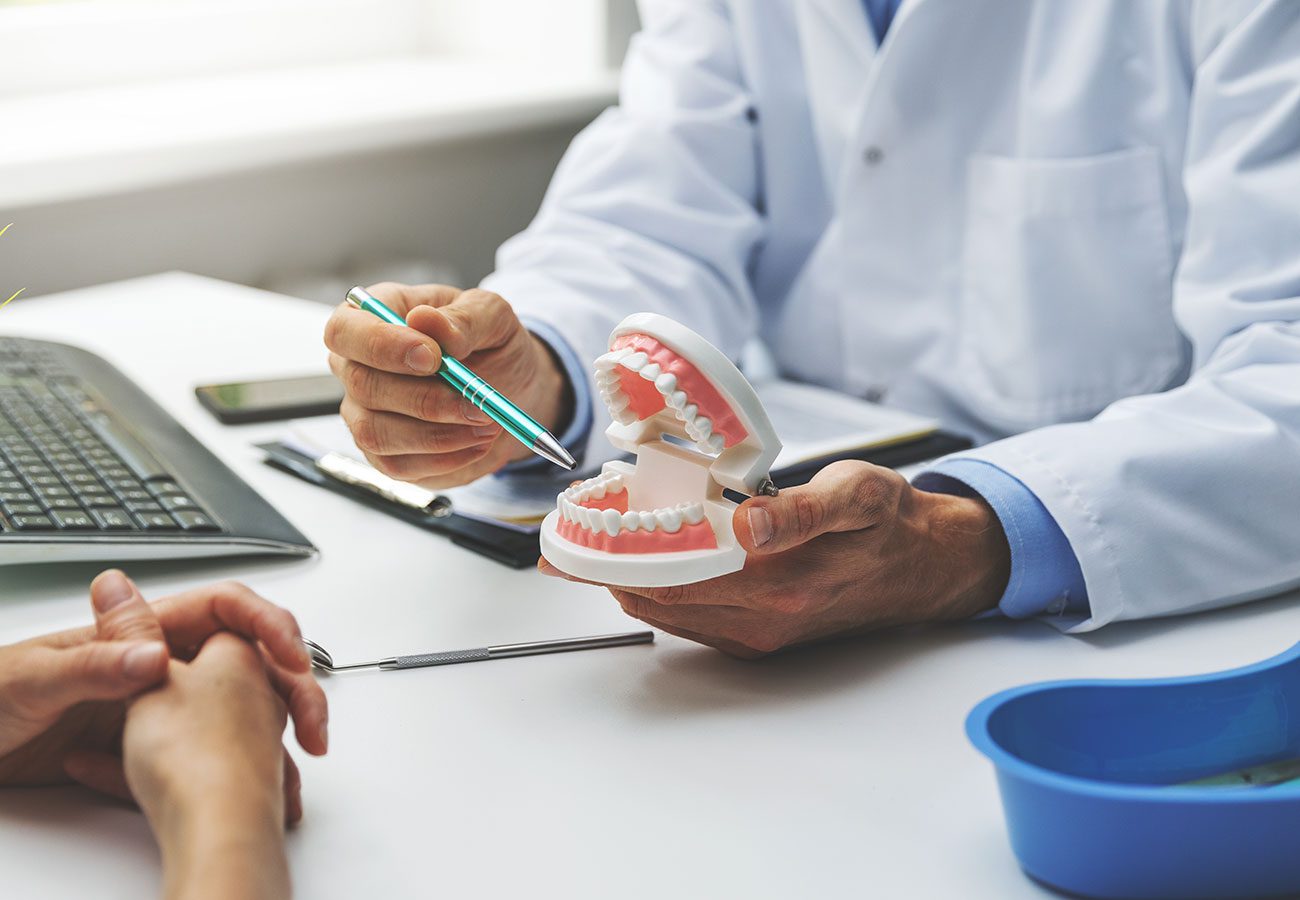 Your dentist prepares your mouth for the implants by removing any remaining teeth. They also remove diseased or infected tissue from your jaw and gums.
We make you comfortable and relaxed with sedation and local anesthesia.
Your dentist begins the process by inserting the titanium screws into your jawbone. They place two front and two back implants in your mouth to distribute the force from the prosthetic. After placing the implants, they clean the surgical sites and suture all the incisions.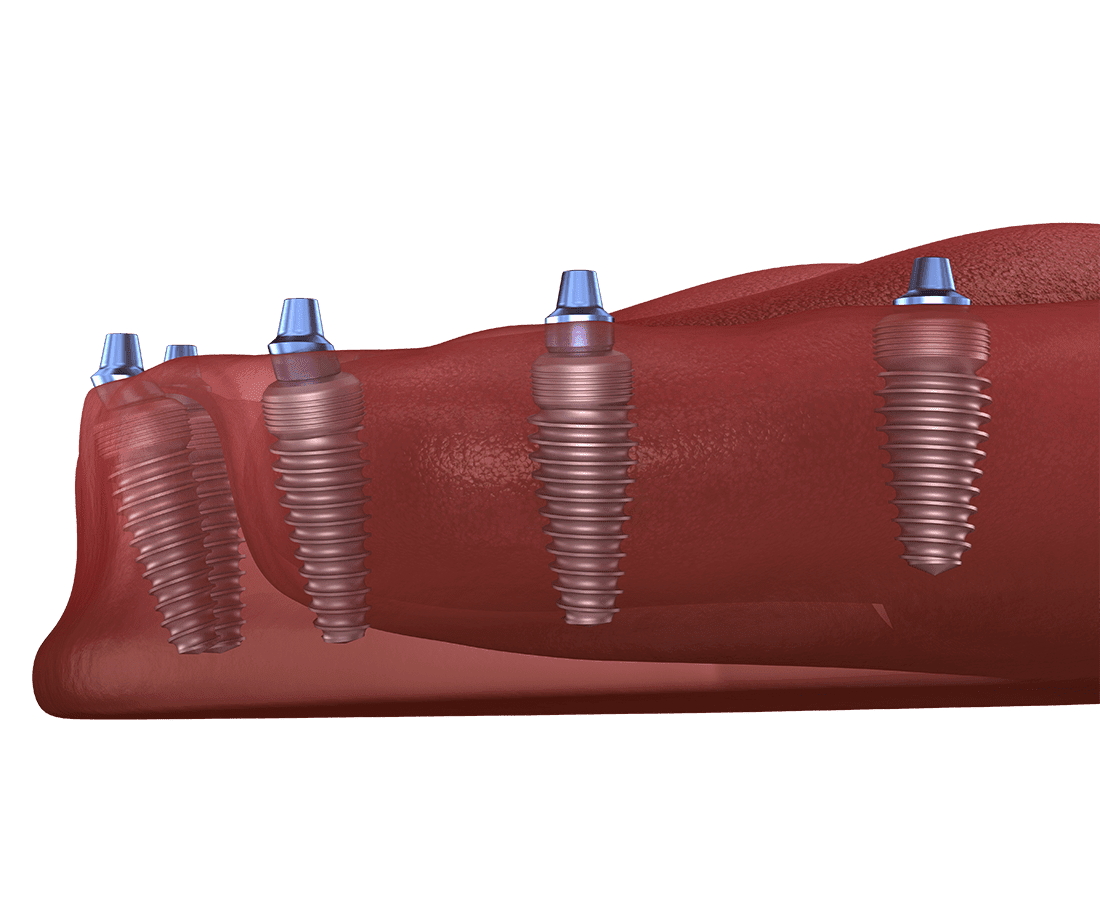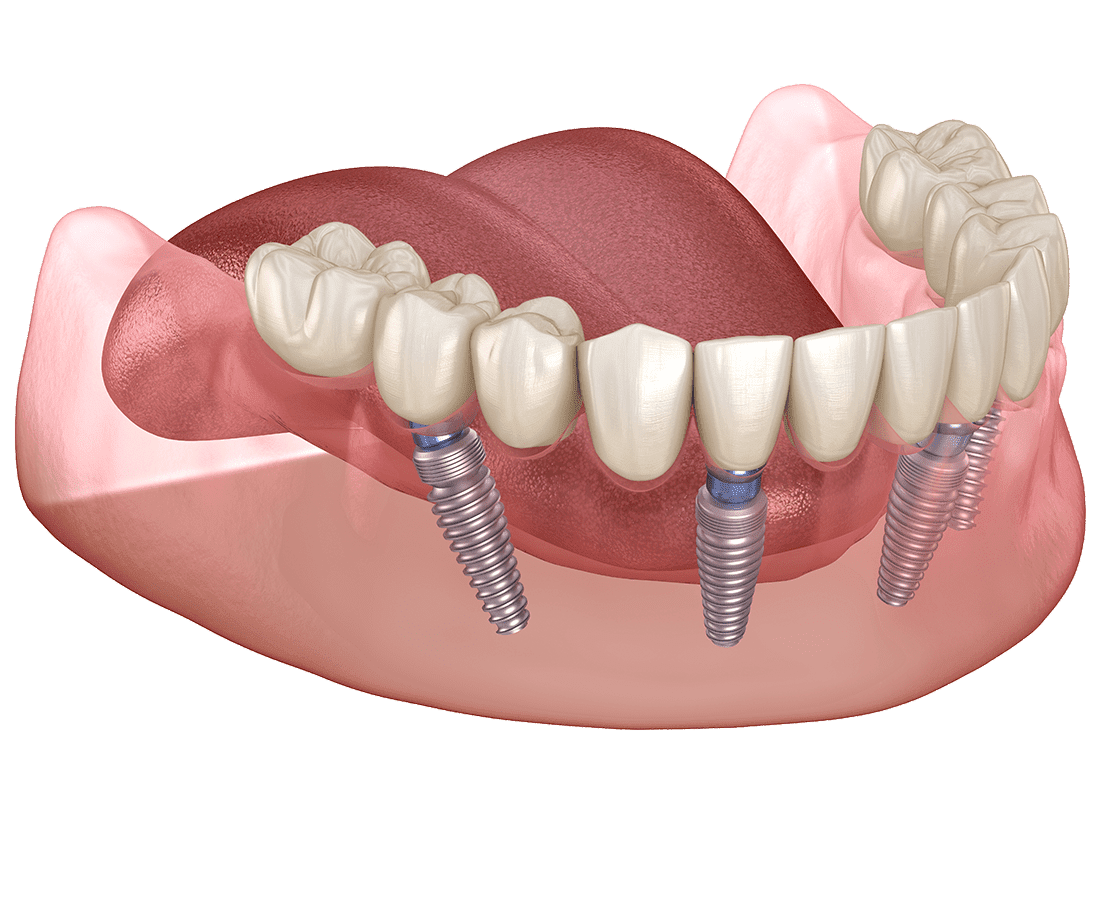 In most cases, your dentist can place your temporary provisional teeth on the same day. These temporary teeth look and feel much like natural teeth, and you can go back to normal life immediately after surgery.
After a few weeks of healing time, your dentist then places your final prosthetic. Your quality of life is immediately improved and you can smile with confidence, eat your favorite foods, and never fear slipping teeth again!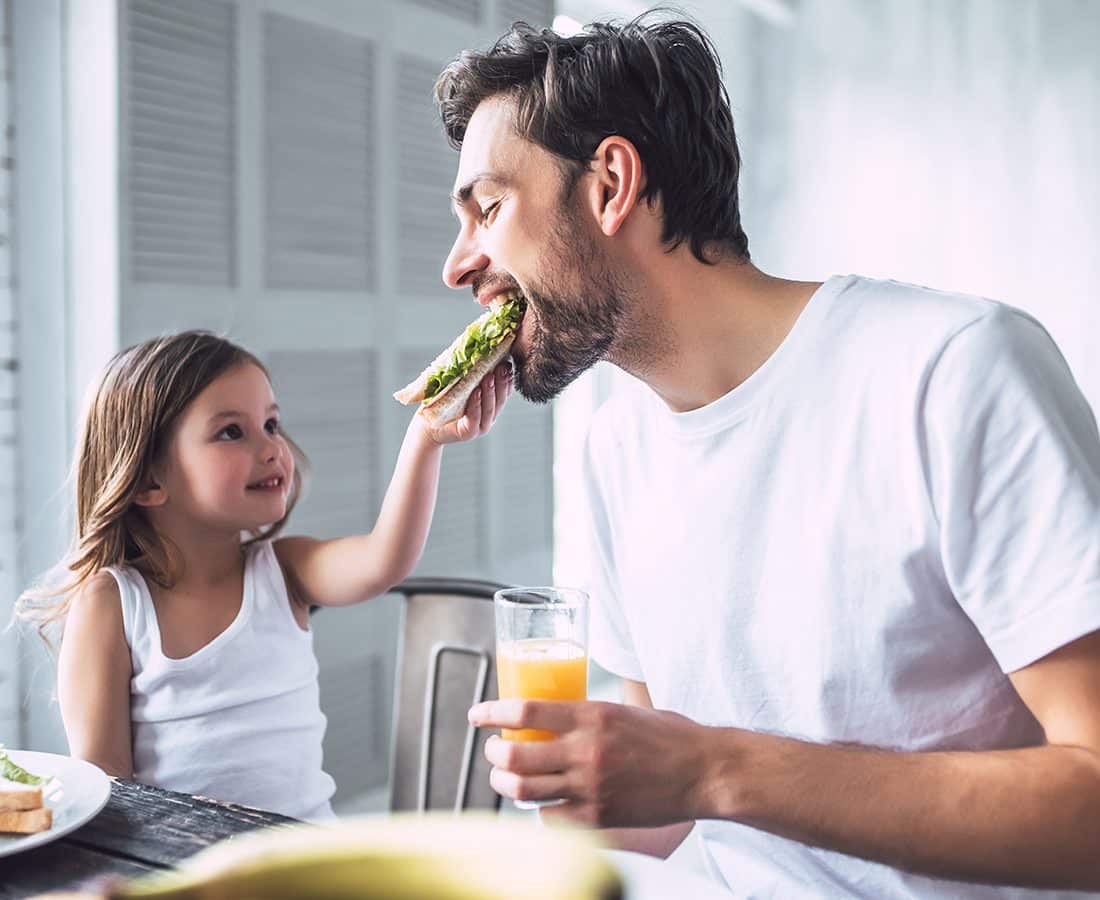 Am I a Good Candidate for All-On-4 Dental Implants?
Anyone who has lost most or all of their teeth can potentially enjoy All-on-4 dental implants. All-on-4 offers you the ability to live a full and healthy lifestyle without the worry and discomfort of removable dentures.
Please do not hesitate to contact us if you
have any questions on how dental implants may be able to help you.

We Want Your Whole Family to Have a Healthy Smile!
Contact Us Today for Appointment
Flexible Payment Options For High-Quality Dental Care in Lake Mary
For your convenience, Lake Mary Cosmetic and Implant Dentistry accepts:
We do NOT accept HMO or Medicaid plans.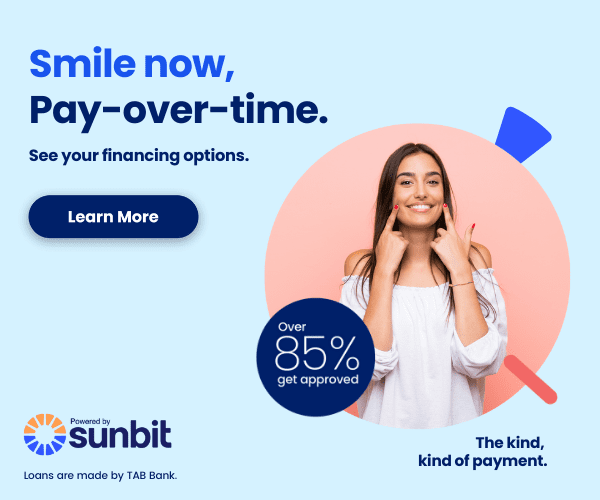 No Insurance? We Have You Covered.
See how simple and affordable better oral health can be!
Adult plans start as low as
Lake Mary Cosmetic and Implant Dentistry
Lake Mary Cosmetic and Implant Dentistry can meet a wide range of dental needs from family dentistry, cosmetic dentistry, implants, Invisalign®, orthodontic services, oral surgery, periodontal services and endodontic services. Patient comfort and care are our top priority, and we go to great lengths to provide a pleasant environment for you.
We accept a wide range of PPO dental insurance plans, cash, check and all major credit cards. We also offer a low-cost in-house discount plan to save you money on your dental care!
Lake Mary Cosmetic and Implant Dentistry serves Lake Mary, Heathrow, Longwood, Alaqua Lakes, Lake Monroe, Sanford, Valdez, Winter Springs, Orlando, And More!
Lake Mary Cosmetic and Implant Dentistry
570 Rinehart Rd #110
Lake Mary, FL 32746
Same-Day Appointments
Have a dental concern or emergency? We'll be happy to see you the same day.
Se Habla Español
Hours of Operation
Monday: 8am–4pm
Tuesday: 8am–4pm
Wednesday: 8am–4pm
Thursday: 7am–2pm
Friday: Closed
Saturday: Closed
Sunday: Closed