Lake Mary Cosmetic and Implant Dentistry
Incredible Results and Inspiring Journeys
Lake Mary Cosmetic and Implant Dentistry Before and After Photos
For over two decades, Lake Mary Cosmetic and Implant Dentistry has helped countless patients transform their smiles. Explore our before and after smile photos below to see what we can do for you.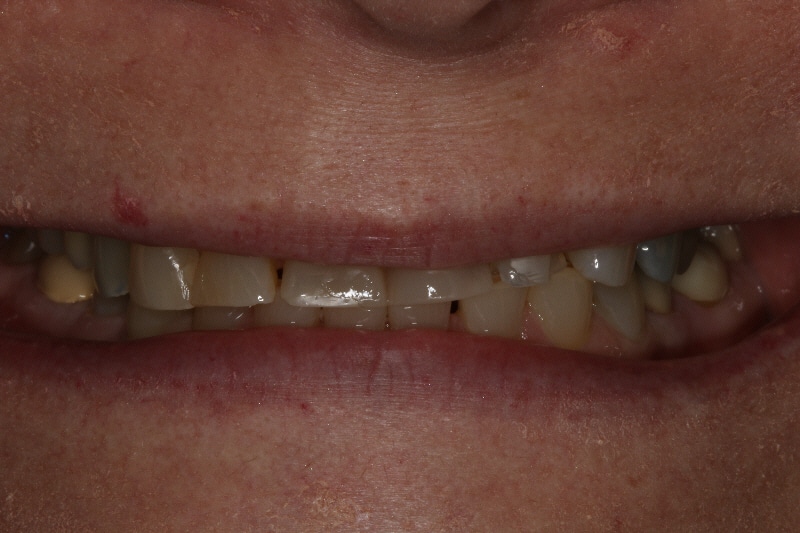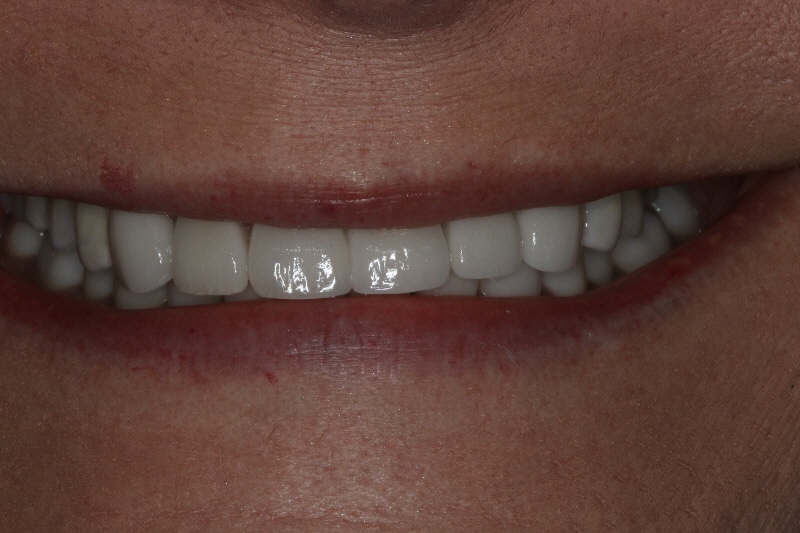 This patient had a severely worn dentition and a reverse smile line. We restored the case by increasing the vertical dimension of the bite which allowed us to correct the smile and increase the length of the teeth.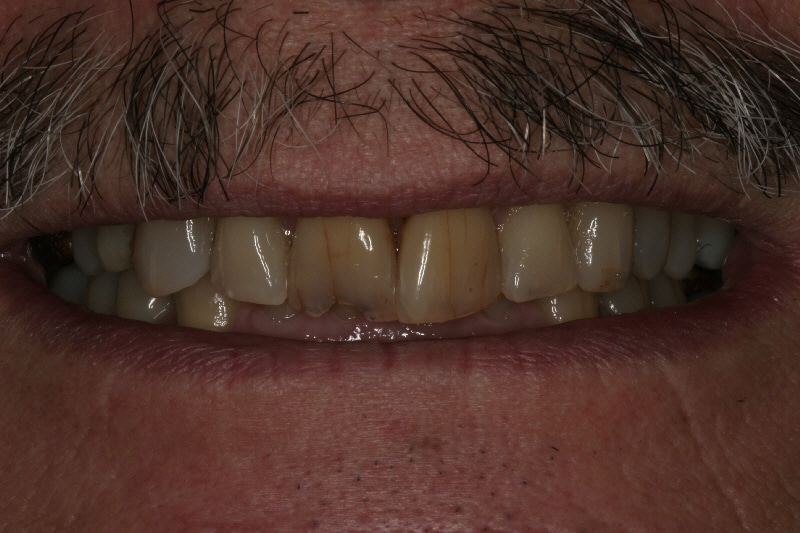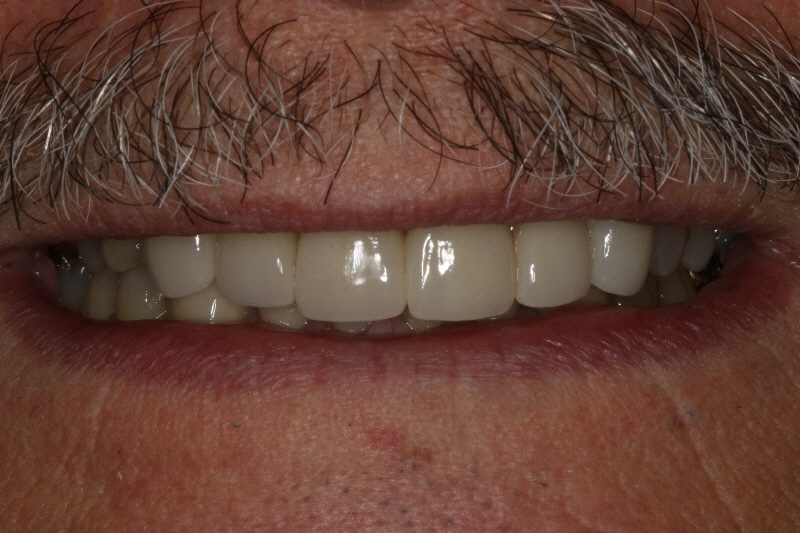 This gentleman had excessive wear and discoloration on his front teeth, and a deep overbite. Crown lengthening was performed on the upper two centrals and the lower four centrals. Whitening via Zoom was completed, followed by porcelain crowns on the upper and lower front six.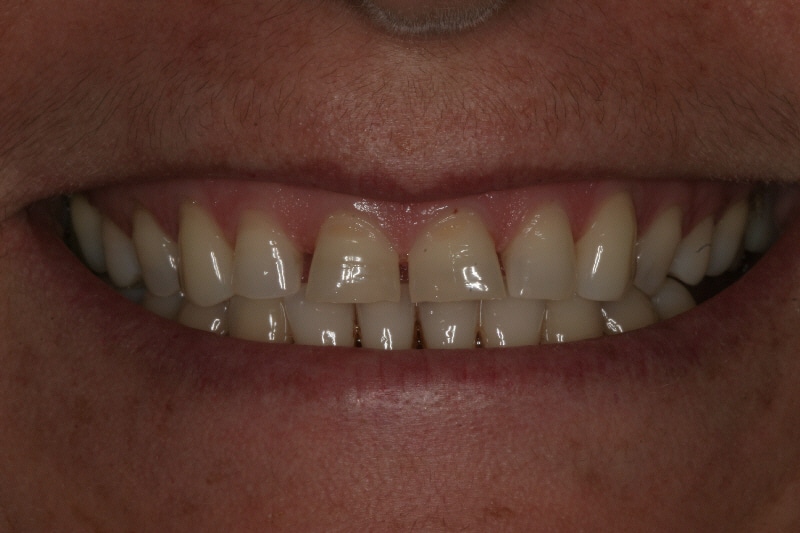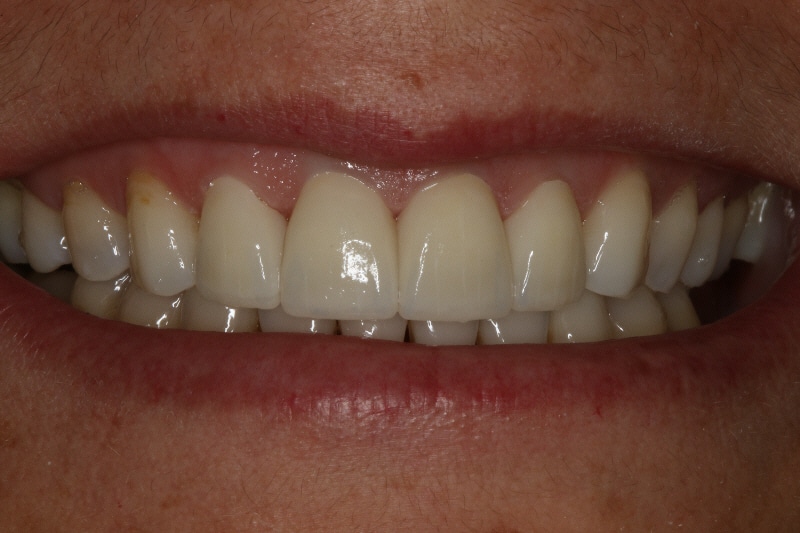 To achieve this result, crown lengthening was performed on the front four teeth, followed by new porcelain crowns. The patient chose to whiten using Zoom prior to the crowns.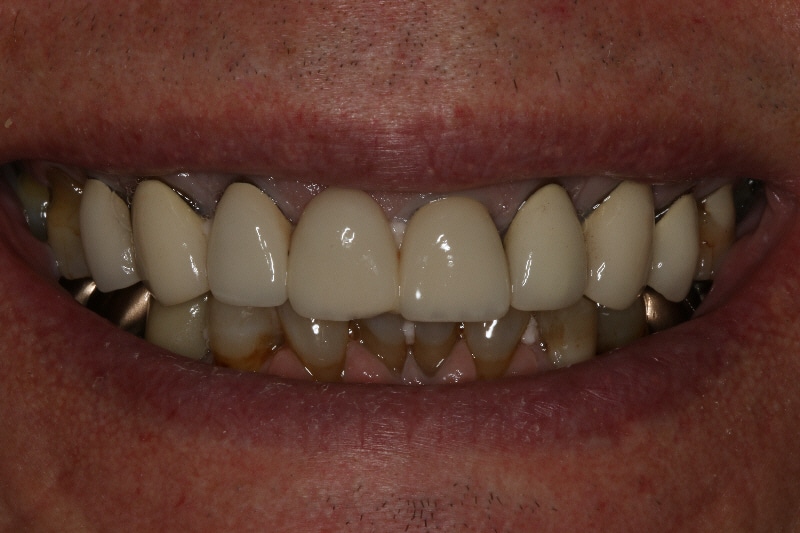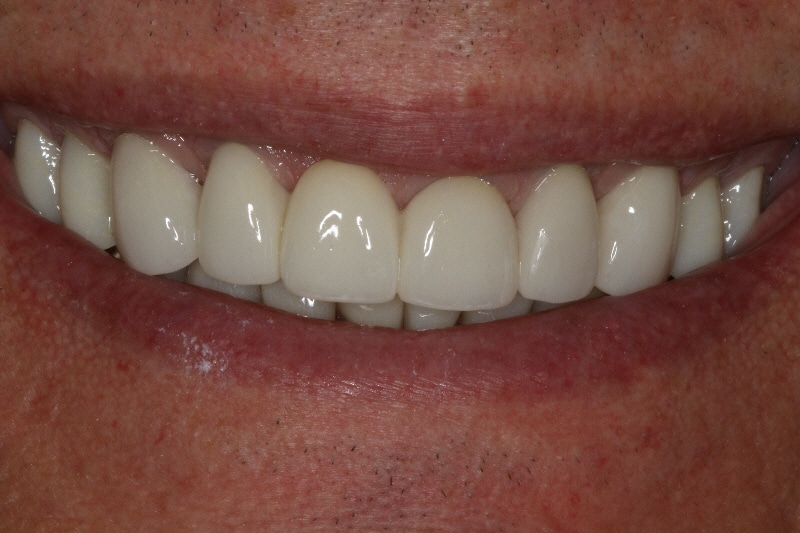 This patient had older porcelain to metal crowns replaced with all porcelain crowns.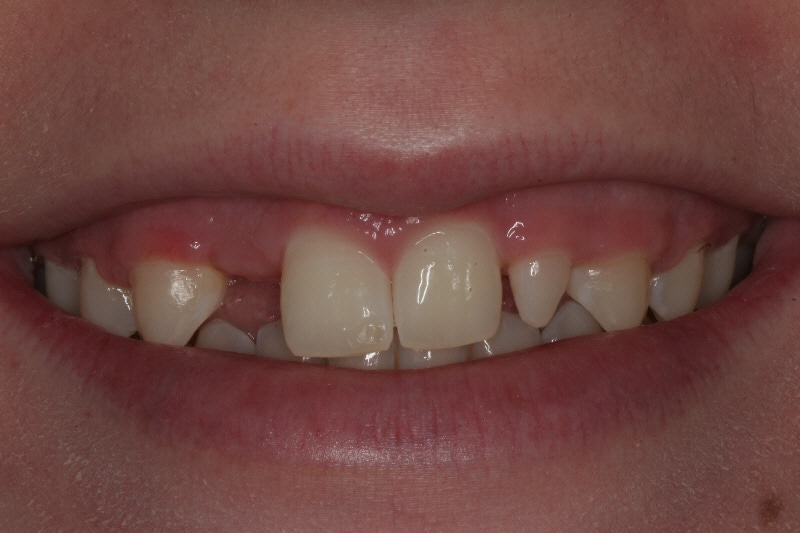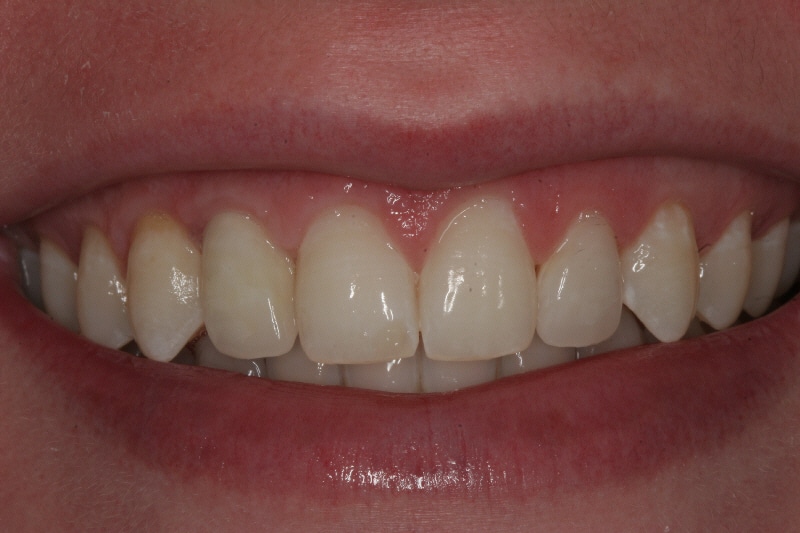 This young lady's smile was tranformed by crown lengthening the front ten teeth. An implant supported crown was placed where there was a missing tooth and a porcelain veneer was placed on the peg lateral.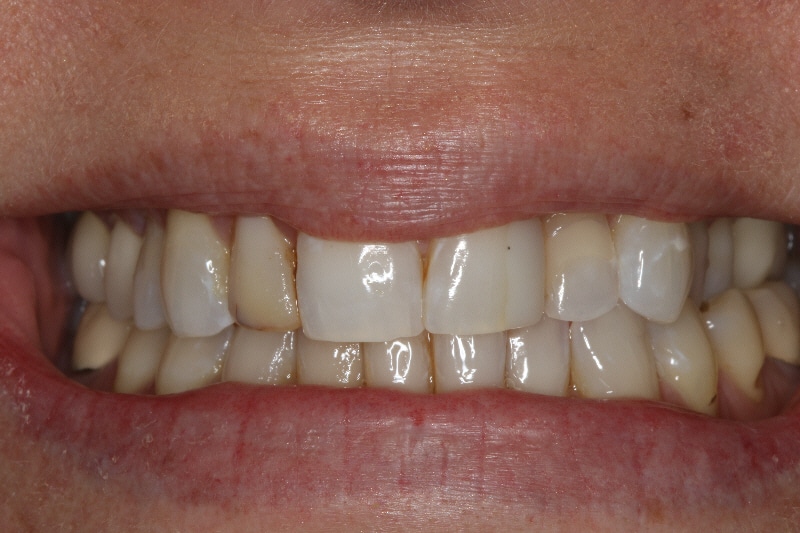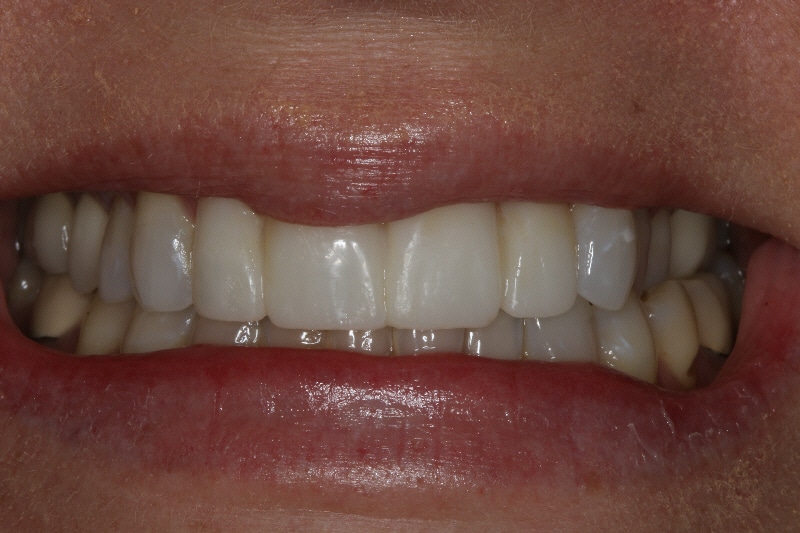 This patient transformed her smile by having porcelain veneers placed on her front four teeth.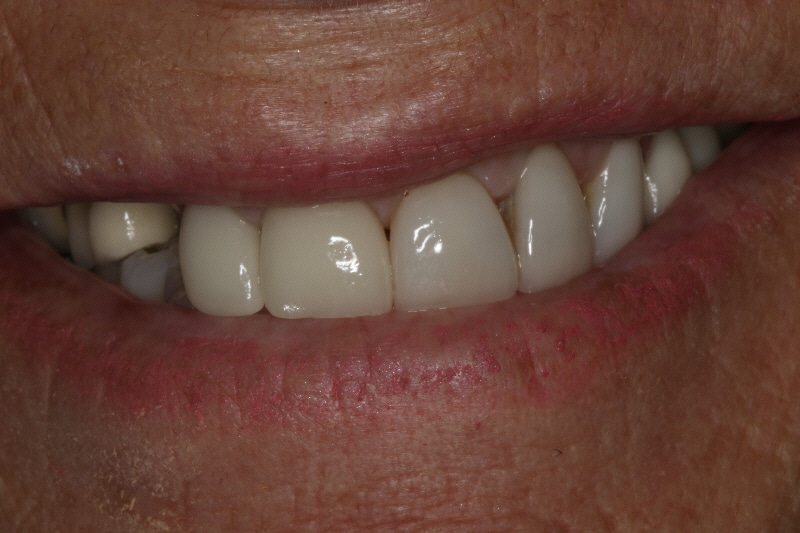 This was a very complex case where the patient had old crowns that were constantly breaking. The vertical dimension was opened, and new crowns were placed on the natural teeth and the existing implants.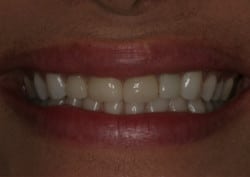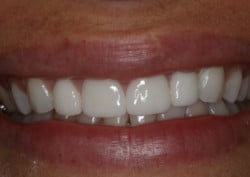 This patient had her old veneers replaced and whitened her natural dentition.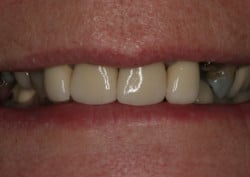 This was a complex case in which we increase the vertical dimension which allowed us to increase the length of her teeth and decrease the overbite as well. All teeth were restored with porcelain crowns for a beautiful result.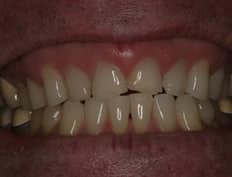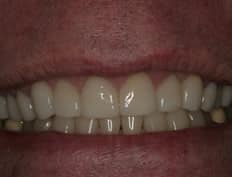 Here's a patient that had a bruxing ( grinding) issue and had caused a great deal of enamel loss on his front teeth. In this case, the proper vertical for the patient had to be re-established to allow restoration of the front teeth. All the maxillary teeth were crowned with all porcelain E-MAX crowns.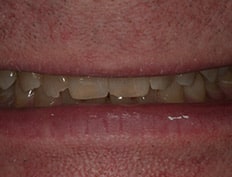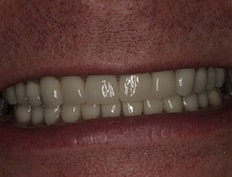 This patient showed extreme wear of his enamel over the majority of his teeth. The cause of the wear was a combination of factors including acid erosion and bruxism (grinding). The treatment involved restoring all of the teeth to regain the proper vertical dimension of the bite and design a new wear pattern. All teeth with exception of the posterior four were crowned with all porcelain E-Max crowns. The posterior four are gold crowns as seen.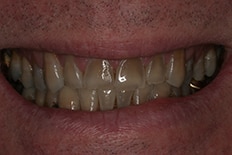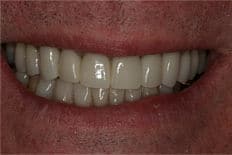 This patient had the unfortunate appearance of tetracycline staining from taking this antibiotic as the permanent teeth were developing during his infancy. He also had excessive wear on his anterior teeth due to a pathway wear problem and grinding habit. We treated this case by crowning the anterior teeth both top and bottom as well as some of the posterior teeth to address the color concern and develop a less restrictive wear pattern.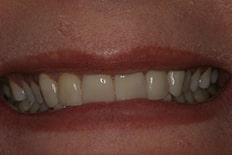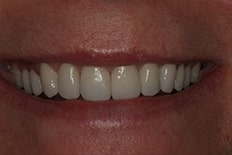 This patient had veneers that had been placed approximately twenty years ago. The concern was the marginal appearance of the veneers where the recession had occurred and the shape and color. We decided as well to fill out the smile by adding veneers to the premolars. We were able to feminize the smile by reshaping the new veneers with the new color.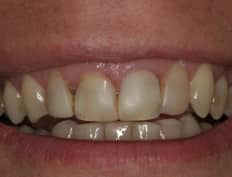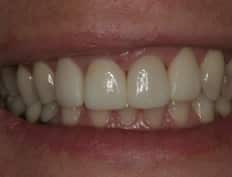 "I never knew how inadequate the words 'Thank You' were until I looked at my perfect smile for the first time. Your office staff is the very best. Each one is both professional and caring, and you all made me feel confident in my decision. Dr. Bonn is a gentleman and a true perfectionist where it counts. You've changed my life with a smile."
Pat W.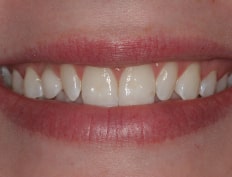 "I had rheumatic fever as a young child that left my front teeth with indentations. I also inherited an interesting genetic mishap that left a baby tooth in the front. I had a little kid smile that I became embarrassed of as I got older. The results of Dr. Bonn's work were amazing and my confidence has significantly increased as a result of this spectacular smile. Thanks, Dr. Bonn!"
Jennifer W.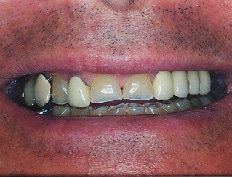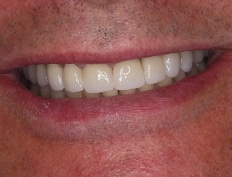 "We would like to say a big thank you to Dr. Bonn and tell him how pleased we are with the results of his efforts. Our smiles are a testament to his skill and expertise and we want to take this time to express our thanks and appreciation. Dr. Bonn is a perfectionist and it shows in the work that he performed for us."
Ron S.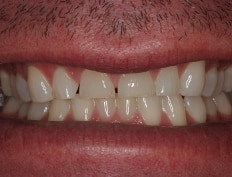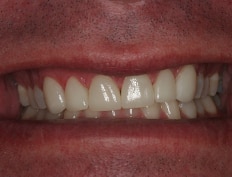 "My teeth look so natural and feel like my real teeth, but the subtle change in my smile is what I like most."
Greg B.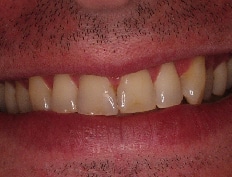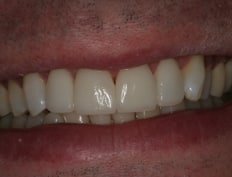 Jeff K. wanted to improve his smile. He disliked some of the old stained bonding, the chipped teeth, and the dark color. Jeff had Zoom! whitening and six porcelain veneers to create this beautiful smile.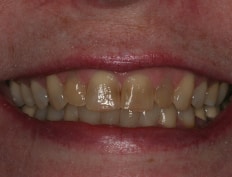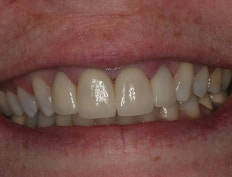 "My teeth, especially the top two front ones, were brownish from about 40 years of coffee drinking. I never let my teeth show in photos anymore, before Dr. Bonn gave me my porcelain veneers. Now, I smile big and more often!"
Elaine O.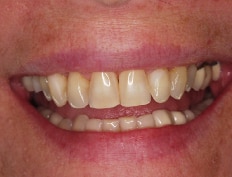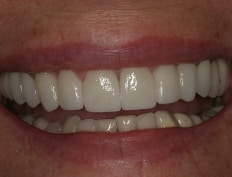 Carolyn L. did not like the color of her teeth or the uneven and asymmetrical appearance. She first had Zoom! whitening performed on the upper and lower arches, and then she had ten porcelain veneers placed on the upper arch.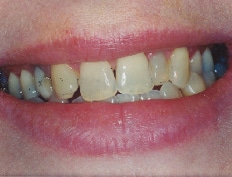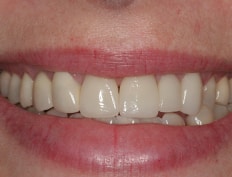 "Today Dr. Bonn added the finishing touch to my beautiful smile! It took a few years for the final product and I am so pleased. Dr. Bonn is a perfectionist and gave me the perfect smile for me! Thanks, Dr. Bonn!"
Nancy B.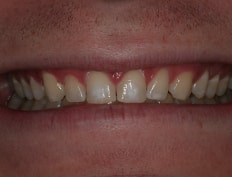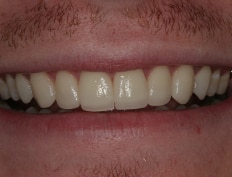 "Dr. Bonn and his staff were (and are) friendly and honest. He told me what options I had regarding the color and size increase I needed for my teeth. The thing that impressed me most was his ability to show me his expertise in each type of procedure."
John C.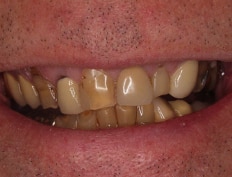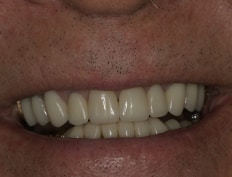 Carl D.'s teeth were in a poor condition when we first met. There were many old crowns and old deteriorating fillings present. The teeth had an uneven appearance due to the pronounced wear patterns. We placed twenty-four crowns on the upper and lower arches to restore his smile.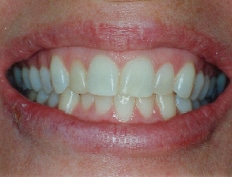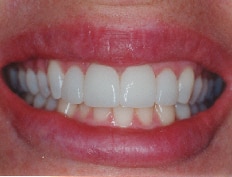 Susie G. wanted to improve the symmetry of her front teeth and create an even color match. We placed six porcelain veneers to achieve this result.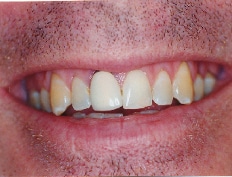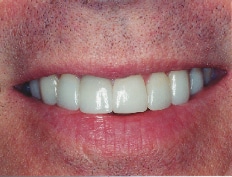 "I wanted to thank you and your wonderful staff for your services. Your dental practice is a perfect example of state-of-the art professionalism blended with personal service. Everyone on your staff is warm, friendly, and efficient."
Marc H.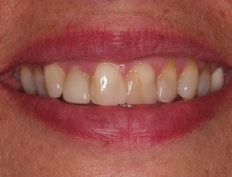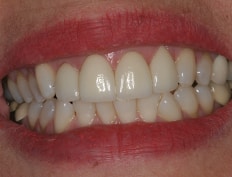 "Dr. Bonn changed my life! As a sales professional, my appearance is very important. Dr. Bonn created a smile that gave me the confidence I needed to feel great and look great too! Thank you, Dr. Bonn."
Lydia F.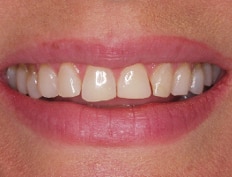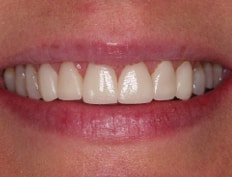 Ginny C. did not care for the aged and uneven appearance of her smile. By placing six porcelain veneers, we were able to lengthen the teeth and create a much more youthful appearance.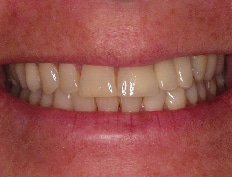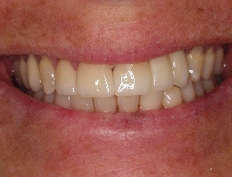 Susan B had old crowns and an old bridge in the front smile which were too square and masculine for her. We replaced the bridge and veneered a tooth to create a more rounded and feminine appearance.

We Want Your Whole Family to Have a Healthy Smile!
Contact Us Today for Appointment
Flexible Payment Options For High-Quality Dental Care in Lake Mary
For your convenience, Lake Mary Cosmetic and Implant Dentistry accepts:
A wide range of PPO dental insurance plans - click here to see which insurances we accept
Cash and check
All major credit cards, including MasterCard, VISA, Discover, and more
We do NOT accept HMO or Medicaid plans.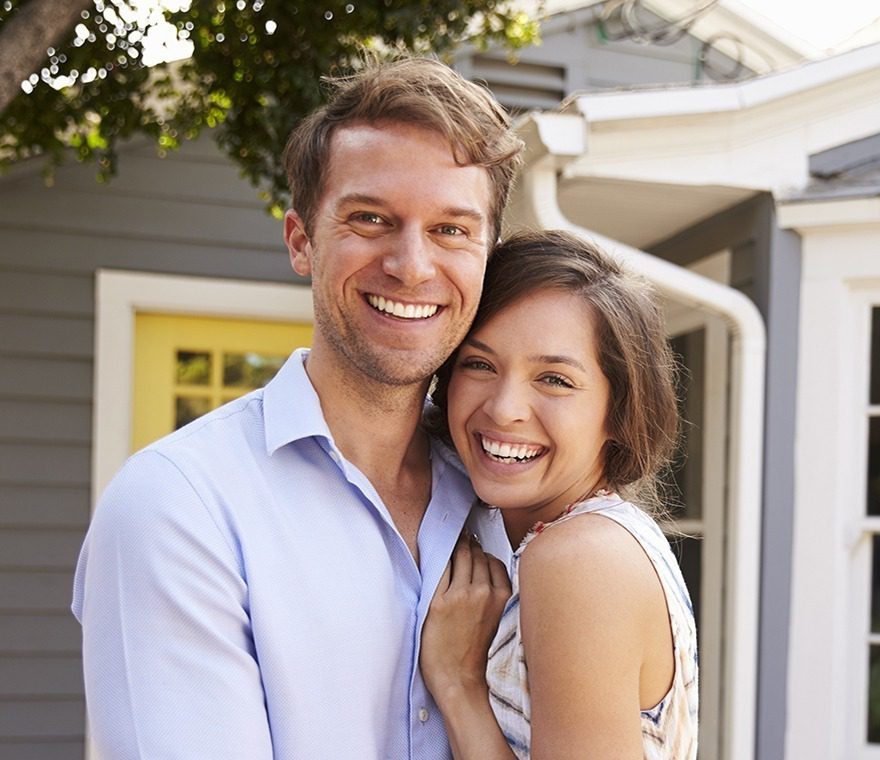 No Insurance? We Have You Covered.
See how simple and affordable better oral health can be!
Adult plans start as low as
Lake Mary Cosmetic and Implant Dentistry
Lake Mary Cosmetic and Implant Dentistry can meet a wide range of dental needs from family dentistry, cosmetic dentistry, implants, Invisalign®, orthodontic services, oral surgery, periodontal services and endodontic services. Patient comfort and care are our top priority, and we go to great lengths to provide a pleasant environment for you.
We accept a wide range of PPO dental insurance plans, cash, check and all major credit cards. We also offer a low-cost in-house discount plan to save you money on your dental care!
Lake Mary Cosmetic and Implant Dentistry serves Lake Mary, Heathrow, Longwood, Alaqua Lakes, Lake Monroe, Sanford, Valdez, Winter Springs, Orlando, And More!
Lake Mary Cosmetic and Implant Dentistry
570 Rinehart Rd #110
Lake Mary, FL 32746
Same-Day Appointments
Have a dental concern or emergency? We'll be happy to see you the same day.
Se Habla Español
Hours of Operation
Monday: 8am–4pm
Tuesday: 8am–4pm
Wednesday: 8am–4pm
Thursday: 7am–2pm
Friday: Closed
Saturday: Closed
Sunday: Closed